U.P.E.P.I.D.D.E Restaurant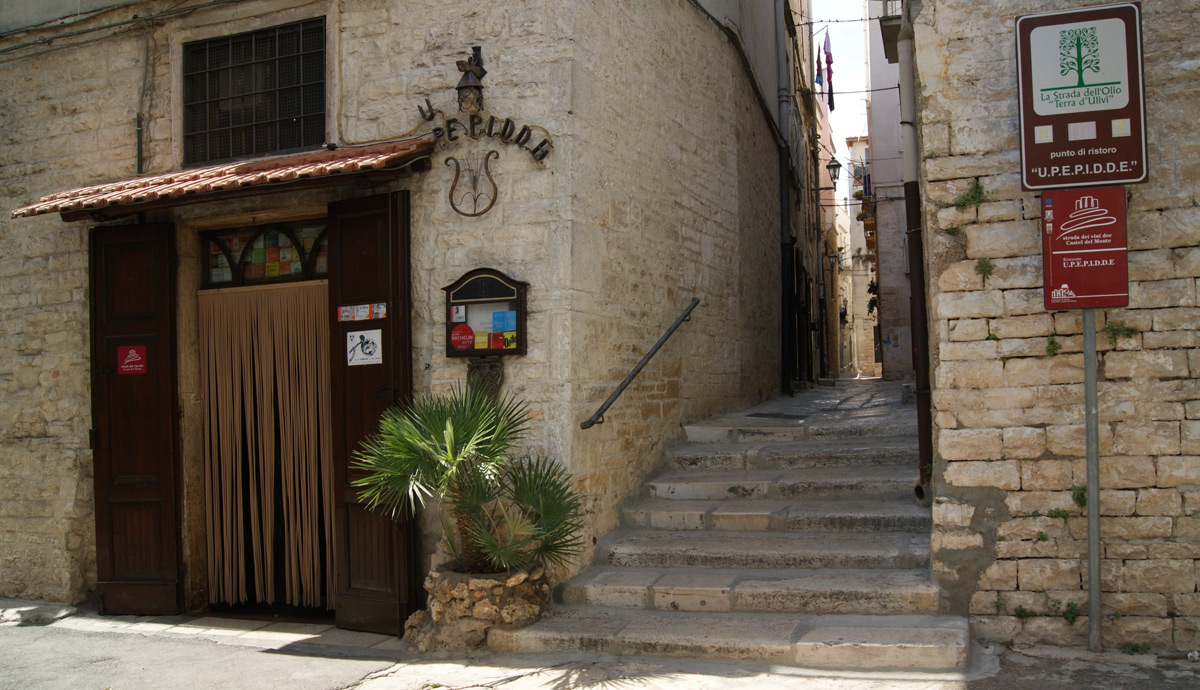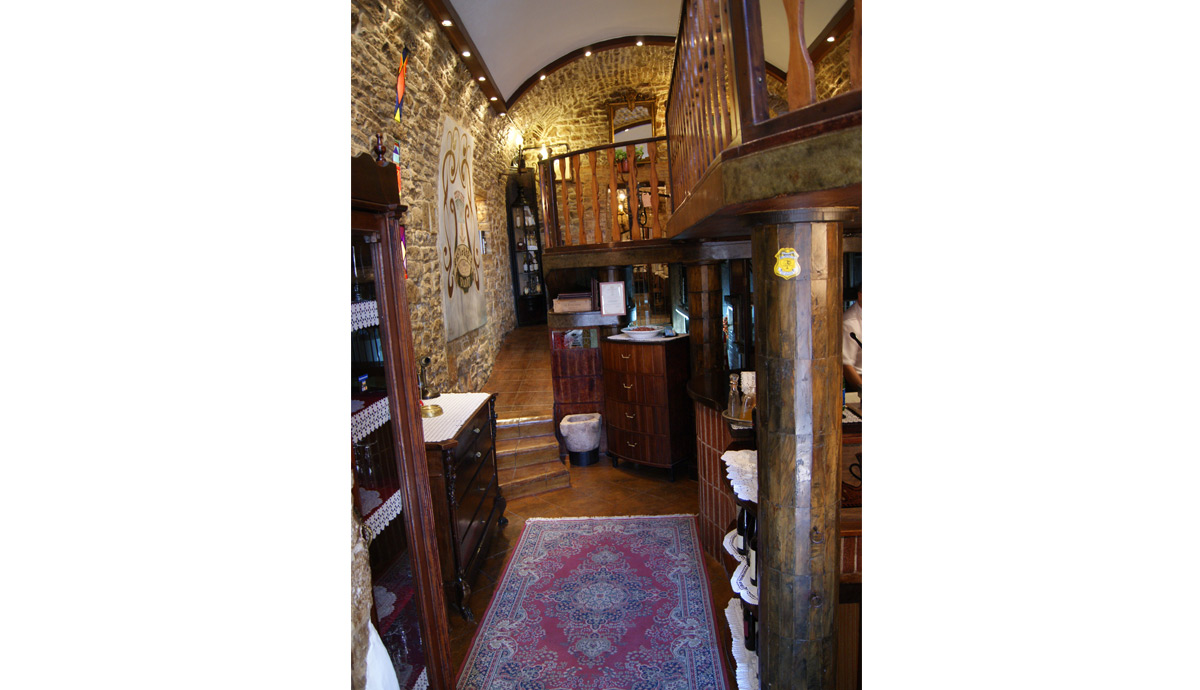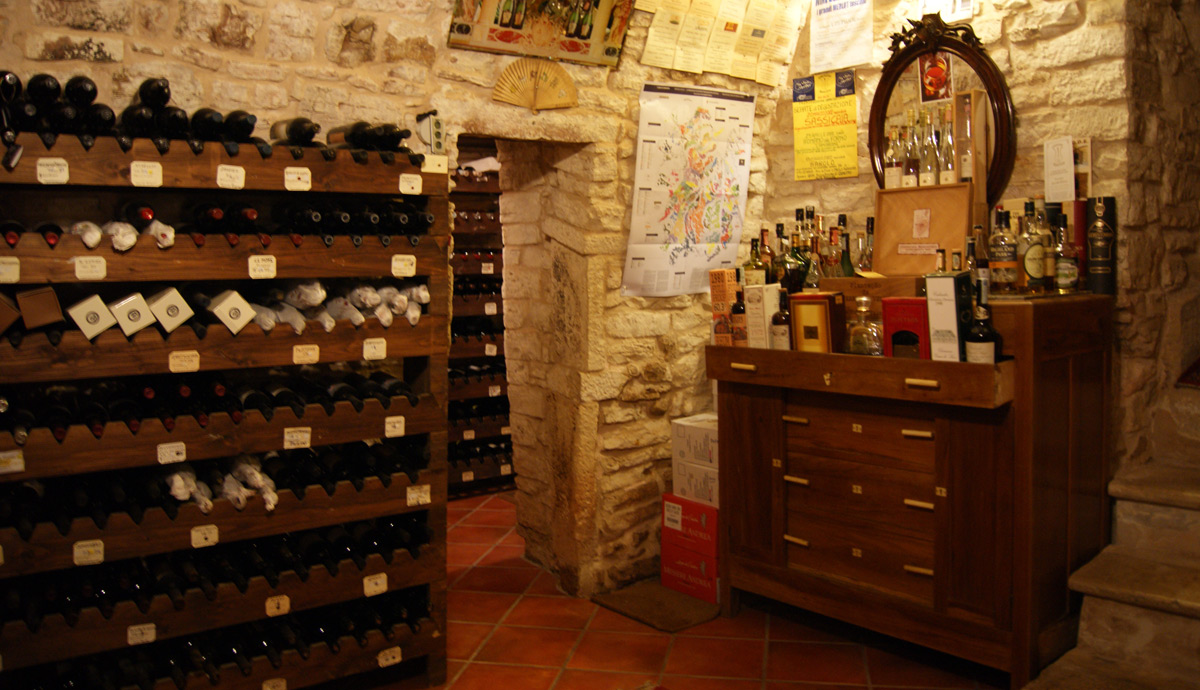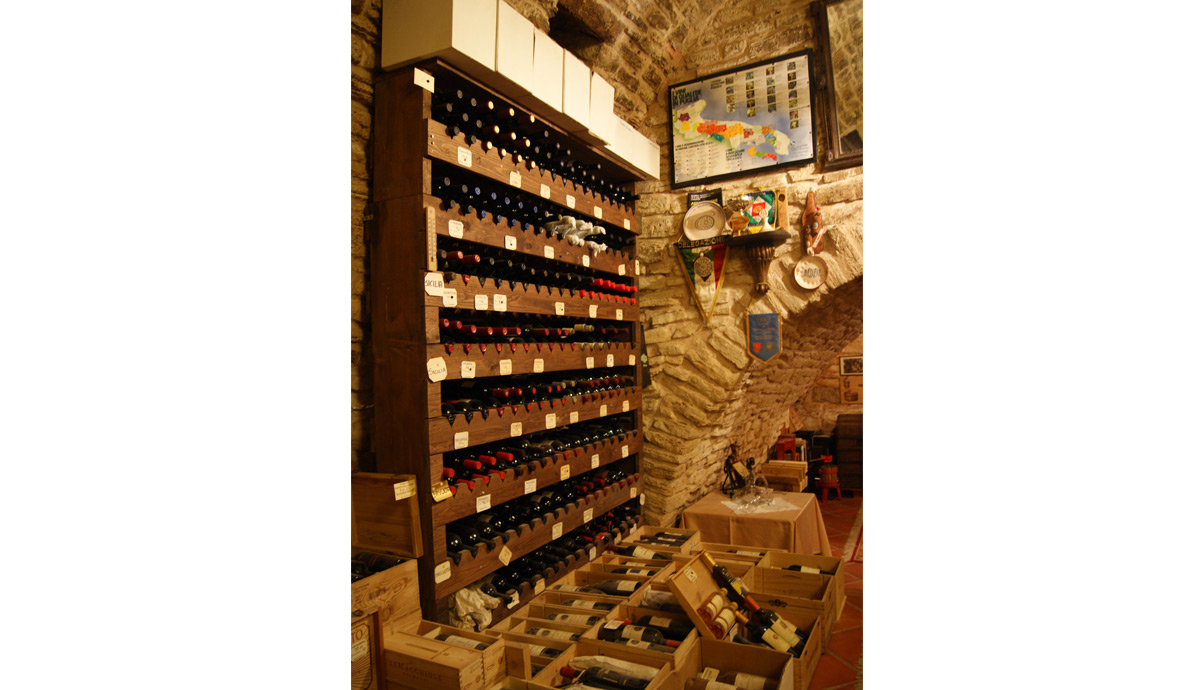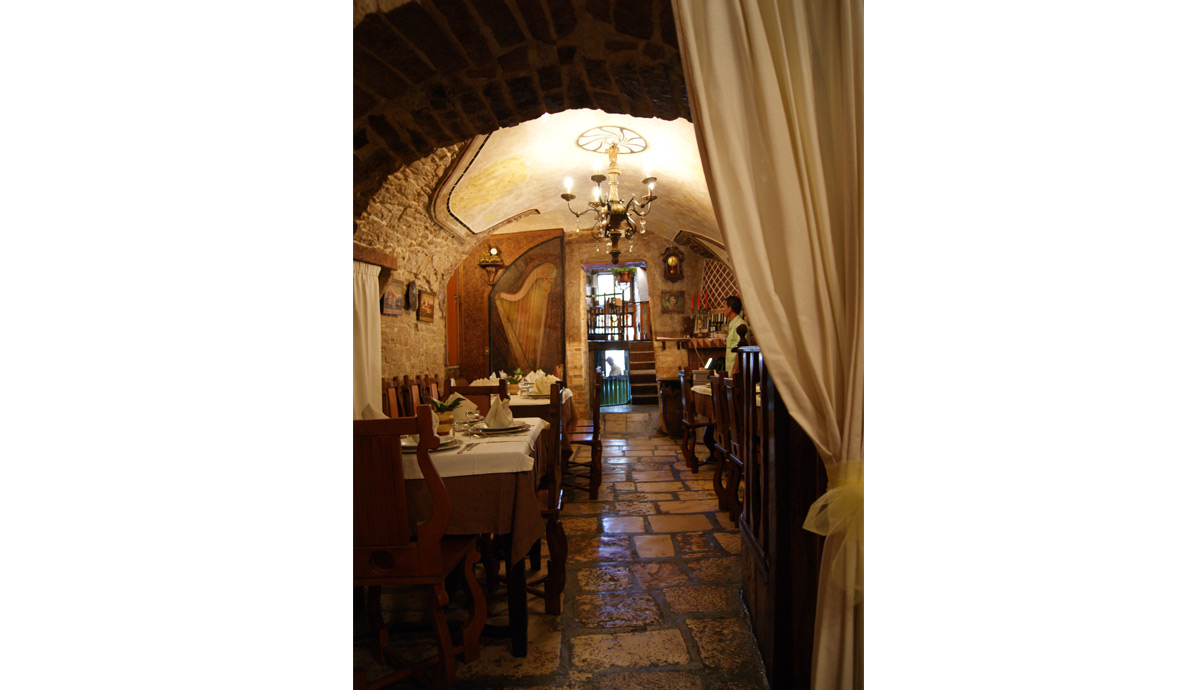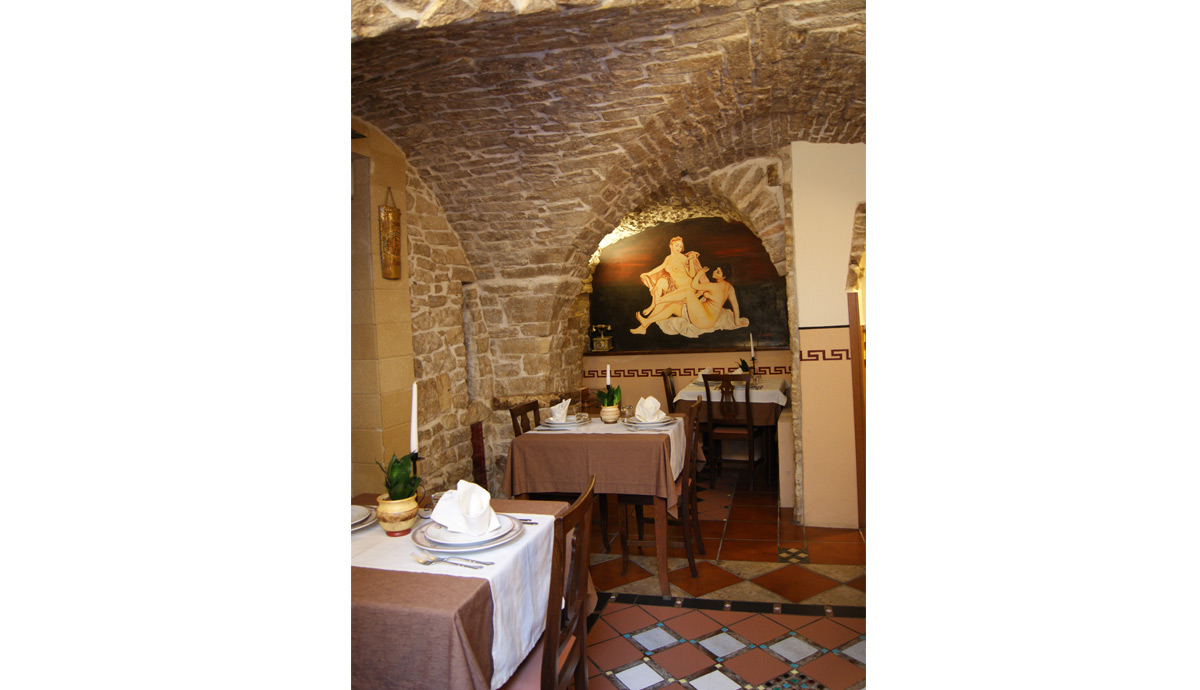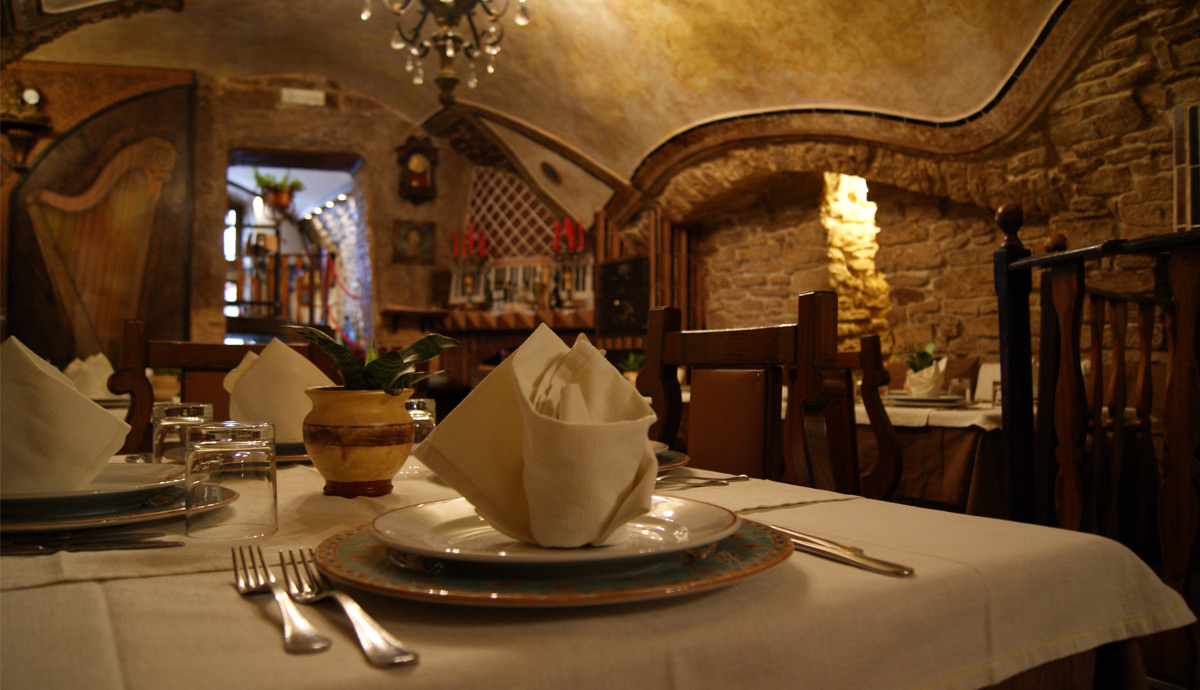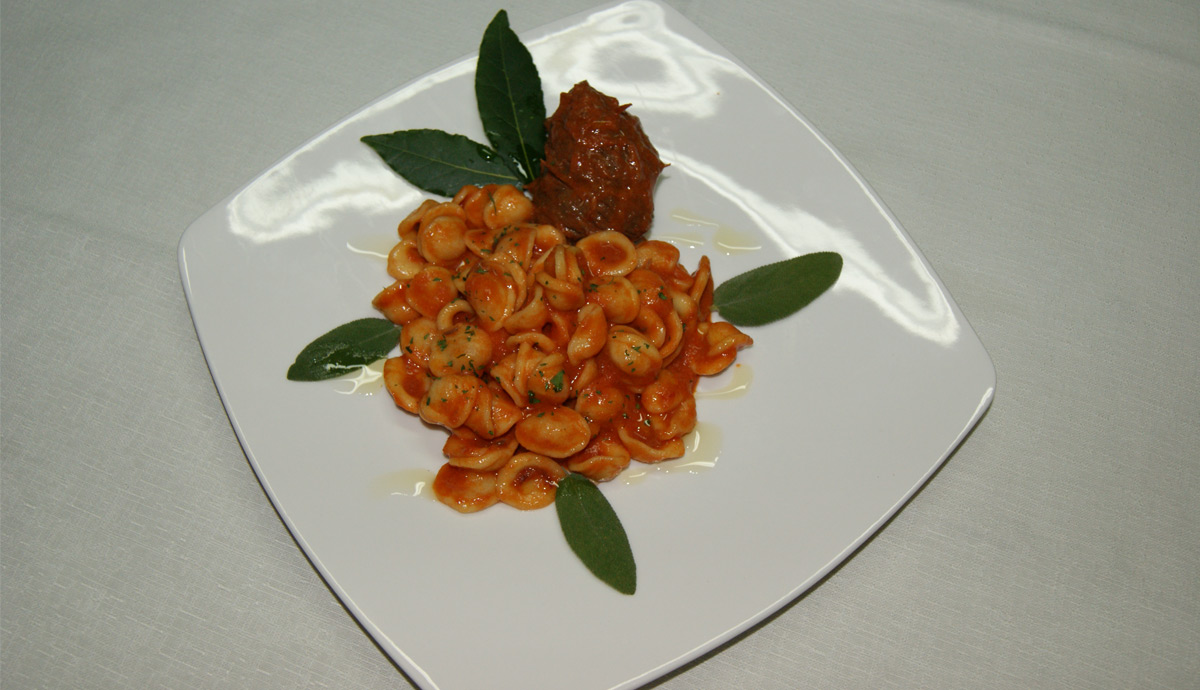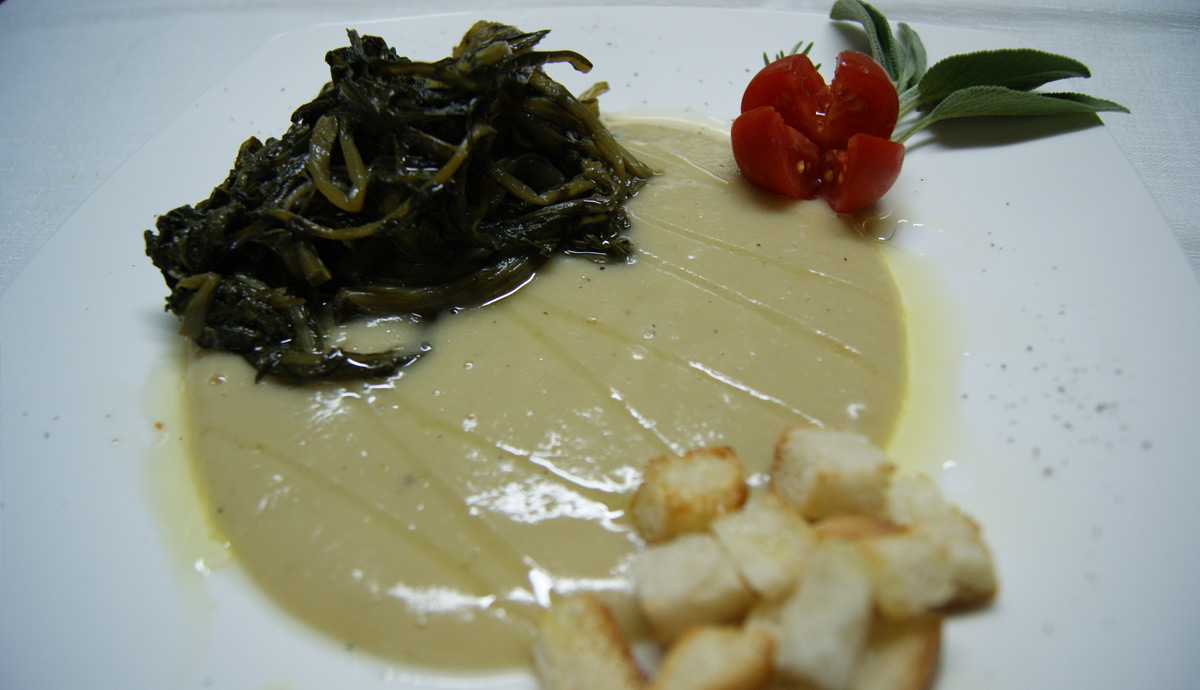 Located in the oldest part of Ruvo and ensconced within the 15th century Aragonese walls, the restaurant U.p.e.p.i.d.d.e. of Dino Saulle offers a cuisine based on traditional dishes and on exceptional local ingredients, preferably using "bio" products and/or originating from the countryside where he lives with his family. Extra virgin olive oil, citrus fruits, wild vegetables, fruits, vegetables and aromatic herbs are some of the products used to prepare the recommended culinary dishes.
The name of the restaurant is interesting because, in addition to being a local dialect, it is also an acronym for: Unico Posto Esclusivo Per Individui Di Doppia Esigenza (in English: Unique Place Exclusively For Individuals with Dual Needs).
The interior of the restaurant is made up of various rooms of exposed stone walls and frescoes. The rustic, elegant furnishings create a homely atmosphere, made even more pleasant by the courteous, yet informal, reception ofthe staff. In the evening, lights emanating from numerous candles, illuminating these historic environments, render the atmosphere even more romantic.
At the table, we start with a large selection of appetizers: carpaccio of beef fillet with pink berries and wild fennel, vegetable pie with cream cheese, black chickpeas with red onion, mashed beans with truffle, pulled horse meat with baby carrots and balsamic vinegar, warm ricottella cheese with celery confit. Some first dishes offered are: torcinelli pasta with radicchio and crispy bacon with crumbled toasted almonds; cavatelli pasta with cardoncelli mushrooms on chickling pea puree; paccheri pasta with artichokes, sun dried tomatoes and crispy bread; strips of homemade pasta with foal meat sauce and ricotta "schante" (piquant); broken pasta with legumes; orecchiette pasta with wild vegetables or turnip tops; pansotti (similar to ravioli) of smoked meat with strips of parmesan on cream of pumpkin sauce. The main courses are prepared for the most part on the barbecue where all kinds of local meat, as well as cheese, mushrooms and vegetables, are cooked. Among the stewed main courses, the Ruvo horse braciole and the tripe in a delicate sauce are noteworthy. Among the desserts, all homemade, the cake with melted chocolate core, nougat parfait, cookies and cream flan, the almond cake with orange sauce are remarkable. Before the coffee, which is served with sugared almonds, we propose the "rosoli", various homemade liqueur specialties to accompany the desserts. For those who like to end the meal with a spirit, you can ask for the liquor list wherein about 120 alcoholic beverages of all types are listed. Also ask for the chocolate list with 15 varieties of equatorial chocolates. The wine list is extensive, offering about 630 labels representing the majority of the most important wine regions of the world.
For over 15 years now, the restaurant also serves a gluten-free and vegetarian cuisine.
Information
Seating capacity: 55
Closed on Mondays, except if the Monday is a holiday.
All credit cards accepted.
Closed for summer break: from 10th July to 20th August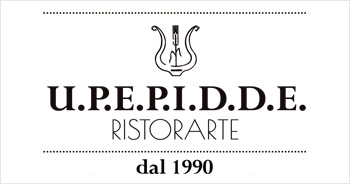 U.p.e.p.i.d.d.e.
Vico Sant'Agnese 2, angolo corso Cavour
70037 – Ruvo di Puglia (Ba)
Tel.: +39 080 3613879
E-mail: info@upepidde.it
http://www.upepidde.it